About Our Site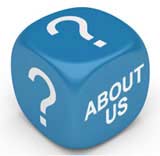 ExploreVitamins was formed to offer a unique reference point on the benefits and sources of vitamins.
ExploreVitamins is a site designed to help you get all the vitamins you and your family needs, whether through diet or through supplements. The site begins with the basic questions of vitamins. What are they, why do we need them, and can we get them from diet or do we need supplements? It also looks at the sources of vitamins from food.
Different groups of people need different vitamins, and ExploreVitamins looks at the vitamin requirements of men, women, children and older people. The site moves on to break vitamins down into the key groups, and provides some extra detail on antioxidants, which have been plugged in the media as wonder drugs - are they worth all their hype?
How can vitamins influence your health? ExploreVitamins looks at the role of vitamins in health and disease, for example deficiency diseases such scurvy and rickets, as well as whether vitamin supplements can actually damage your health.
Finally, see how vitamins can have an impact on eyes, hair and skin, as well as how they can promote a healthy heart.
Our concern was that there was no single UK resource for interesting features and practical advice on this subject.
Our features and articles are written by experts - who have experience, or a particular interest in this area.
Our Background
ExploreVitamins was founded by John Rowlinson, the founder of PtS.
John, through PtS, is involved in a number of ventures including software and property companies. A percentage of revenue from these activities goes towards funding ExploreVitamins and a number of similar sites.
Our focus is simply on having experts create the highest quality information possible that is widely read.

Related Articles in the 'Site Information' Category...