Vitamins for Teenagers
By: Suzanne Elvidge BSc (hons), MSc - Updated: 16 Sep 2012
|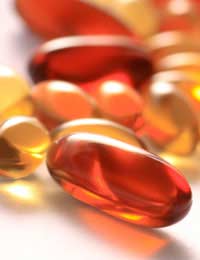 Teenagers are still growing, and need to have a healthy diet, including the right levels of vitamins and minerals. They can be going through fast growth spurts, as well as some major hormonal and developmental changes as they move through puberty.
It should be possible to get all the vitamins required from a healthy and balanced diet, ut sometimes vitamin supplements can help. When giving teenagers vitamin supplements, avoid any that have megadoses of vitamins, as these can be harmful to their health. If you have major concerns about a teenager's diet or their vitamin levels, speak to a doctor or dietician.
Vitamins For Growth
Vitamin D is important for developing teeth and bones, along with calcium, and helps prevent osteoporosis in later life.
The B vitamins, especially vitamin B6 (pyridoxine), vitamin B9 (folic acid) and vitamin B12 (cobalamin) are important for cell growth, and so are especially needed during teenagers' growth spurts. These vitamins are also used in energy metabolism, and so their requirement increases as teenagers' need for extra calories increases. Vitamins A, C and E are important for cell growth and development as well.
Vitamins And Dieting
Many teenagers, especially girls, are on weight loss diets, whether they need to be or not. Not eating enough during teenage years can affect their growth, and can mean that the teenagers do not get enough vitamins for physical and mental development. Teenagers should be encouraged to be aware what is a healthy weight for their height, and to eat healthily, with plenty of fruit and vegetables, and take plenty of exercise, rather than rely on dieting.
According to the Royal College of Psychiatrists, the eating disorder anorexia nervosa is most likely to begin in mid-teens, hitting around 1% of 16-18 year olds. Vitamin deficiencies are common in people with eating disorders, and a vitamin and mineral supplement may help to safeguard the teenagers' health. If you have concerns that your teenager has an eating disorder, talk to a doctor or a dietician.
Vitamins And Junk Food
Many teenagers eat a lot of junk food, and this tends to be highly processed and therefore low in vitamins and minerals, as well as being high in fat and calories. The best thing is to reduce the amount of junk food and keep it just as a special treat, and make sure that any other meals are as healthy and full of natural sources of vitamins as possible. Some parents may want to make sure that their teenagers take a multivitamin and multimineral supplement as an insurance.
Vitamins And Restricted Diets
Some teenagers decide to become vegetarian or vegan, either for health or ethical reasons. These can be healthy diets, but care should be taken to eat a wide and balanced range of foods, including all the right vitamins. It is hard to get enough vitamin B12 in a vegan diet, and vegan-friendly vitamin supplements can help.
Vitamins And Hormones
Girls in their teens that have started their periods may find that vitamin B6, in food or as a supplement, helps with premenstrual syndrome (PMS). If taken as a supplement, it should only be taken at the recommended dose, as doses that are too high can cause pins and needles and nerve damage.
You might also like...