Do Animals Need Vitamin Supplements?
By: Suzanne Elvidge BSc (hons), MSc - Updated: 2 Mar 2013
|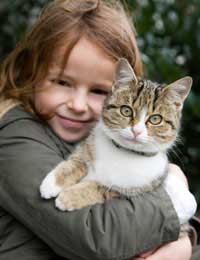 Animals can make a number of the vitamins they need, such as vitamin B3, vitamin C and vitamin D, in their own bodies, and the bacteria in their gut can make vitamin K, but they require a healthy, balanced diet to make up the rest of their vitamin requirements.
Vitamin B3 (niacin)
Many animals can manufacture vitamin B3 (niacin) in their livers, converting tryptophan, an amino acid, into the vitamin, which helps the body release energy from food. Any protein-rich food will provide a good source of tryptophan.
Vitamin C
Many animals can make their own vitamin C by converting glucose in their kidneys (reptiles and some birds) or liver (mammals and some other birds). Vitamin C helps keep cells healthy.
As they have evolved, some animals have lost the enzyme that converts glucose to vitamin C. These include many birds and fish, guinea pigs, some bats and many of the primates, including humans, and so these will need to have vitamin C as part of their diet. Animals that are ill or under stress may need extra vitamin C.
Vitamin D
Animals make vitamin D when sunlight hits their bare skin and converts the provitamin 7-dehydrocalciferol into vitamin D3. Vitamin D helps maintain the levels of calcium, keeping teeth and bones strong and healthy. Animals and birds covered with fur or feathers may not get much sunlight hitting their skin, but they can make vitamin D in their fur or feathers and then swallow the vitamin D when they groom themselves. Like humans, animals that do not get enough vitamin D could develop rickets.
Vitamin K
The friendly bacteria in the guts of animals synthesize vitamin K, which is needed for blood clotting. It takes a while for the levels of friendly gut bacteria to establish in newborn animals, so these may be at risk of vitamin K deficiency. Animals that are on antibiotics to treat infections may lose their friendly bacteria and so may not get enough vitamin K until their levels of bacteria increase again.
Do Animals Need Extra Vitamins?
Animals eating a healthy, balanced diet, whether shop-bought or homemade, should get all the vitamins they need from their food. It's worth checking the ingredients list on the back of the animal food pack or tin to see what vitamins it already includes – extra supplements may not be required and giving an animal too many vitamins can be harmful.
Animals that have been eating a poor quality diet, such as strays and rescue animals, or animals that have been eating the wrong food may need additional vitamins. Grazing animals that have been kept in a field where the grass is growing on poor soil may not be getting all the nutrients they need. If the animal does require extra vitamins, choose a suitable vitamin supplement formulated for the specific type of animal, and do not give human vitamin supplements or vitamin supplements designed for a different animal, as the daily recommended dietary allowance will be different.
You might also like...