The Importance of B Vitamins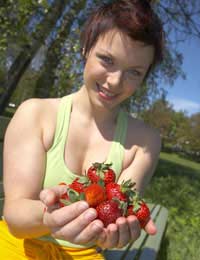 Essential in our daily diet the B vitamins play an essential role in cell metabolism and effect many different physical functions. For many years it was believed that there was just one B vitamin, but now we know that there are several and each of them performs a slightly different function in the body.
The importance of B Vitamins
You can find these important vitamins in all sorts of foods, many of which you'll eat regularly as part of your everyday diet.
Vitamin B1
Vitamin B1, which is good for your heart and nervous system, is in:
Whole grains
Flour and bread
Green leafy vegetables
Brown rice
Berries
Sweetcorn
Many meats.
Also known as thiamine, this vitamin is essential for metabolising carbohydrates. Though a deficiency of Vitamin B1 is rare, it's most frequently seen among heavy drinkers. This is because alcohol inhibits the absorption of thiamine by the intestines.
Vitamin B2
Vitamin B2, which is good for growing bodies and essential in helping your body release energy from food, is in:
Eggs
Liver
Milk
Cheese
Peas
Whole grain bread and flour
Green vegetables.
Also known as Riboflavin, vitamin B2 is involved in the metabolising of carbohydrates, fats and proteins. Vitamin B2 is also important for maintaining the skin and the cornea of the eye.
Vitamin B3
Vitamin B3 is in many protein-rich foods such as meat, liver and peanuts. It's also in bread, fish, brewer's yeast and potatoes. Also known as Niacin, vitamin B3 is required for your body to effectively metabolise your food. It also helps you to maintain healthy skin, nerves and gastrointestinal tract.
Vitamin B5
Vitamin B5 is a big player in the production of red bloods cells in your body. You'll find it in:
Chicken
Eggs
Beef
Broccoli
Tomatoes
Potatoes.
Vitamin B6
Vitamin B6 is necessary for a healthy nervous system and blood function. You'll be eating up plenty when you go for fish, chicken, wholegrain cereals, liver or eggs. Also known as Pyridoxine, vitamin B6 is needed by your body for the breakdown of carbohydrates, fats and proteins. Although most people will easily get enough vitamin B6 from their daily diet, vitamin B6 deficiency is common in heavy drinkers.
Vitamin B9
Vitamin B9 is more usually known as folic acid. It's very important for the cells of the body, because it works with vitamin B12 to support DNA. Vitamin B6 is also necessary for the breakdown of proteins and for allowing oxygen to pass around the bloodstream.
Folic acid is present in most natural foods but it can be made less efficient by the process of cooking, which is one of the reasons it's a good idea to eat some raw fruit and vegetables when you can. It's well known that women trying to get pregnant, and expectant mums, should up their intake of folic acid to help avoid birth defects. You'll find plenty of folic acid in yeast, liver, green vegetables, wholegrain cereals and many other foods.
Vitamin B12
Vitamin B12 helps you release energy from food and is important for the production of red bloods cells. It's in fish, dairy produce, meat and yeast extract. Also known as Cyanocobalamin, vitamin B12 is essential for processing carbohydrates and fats. It is also active in helping to repair DNA.
As vitamin B12 is not found in foods deriving from plants, very strict vegetarians sometimes suffer from vitamin B12 deficiency. Unlike many other vitamins, vitamin B12 can be stored by the body. It is stored in the liver in quantities sufficient to keep you going for several years. But if a deficiency does occur, it can lead to a complaint called pernicious anaemia. Pernicious anaemia creates symptoms of weakness, fatigue, numbness of the hands and feet and fever. The potentially serious effects of vitamin B12 deficiency can usually be reversed once the vitamin is re-introduced to the body.
The Busy B Vitamins
Eating a wide variety of foods should ensure that you get enough of the crucial B vitamins every day. So take plenty of fruit and vegetables, wholegrain foods and some lean meat and low fat dairy produce.
You might also like...