Can a Vitamin D Deficiency Lead to Diabetes?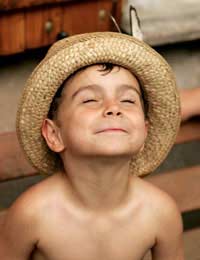 Many people are unaware of the importance of vitamin D and do not know where to find it, what is does or how we know when we are getting enough. This vitamin does not receive large amounts of press and cannot be seen lining the shelves in supermarkets or health food shops.
In order to keep vitamin D levels adequate we must be exposed to sunlight as this is all that is need to initiate the production of vitamin D in our bodies.
Vitamin D
Known for commonly causing rickets in the past, vitamin D is responsible for maintaining bone health and also for tissue strength and longevity. It is difficult to receive the recommended levels of vitamin D through diet and nutrition alone and experts tend to agree that most humans do not have enough vitamin D in their systems.
Only through regular exposure to natural sunlight can the body produce enough vitamin D to keep us healthy for longer. This does not mean that we should be spending hours in the garden getting burned by the damaging rays of the sun, but that we should when we are able spend at least half an hour outside every day.
Vitamin D & Diabetes
Scientists have carried out many tests on the effects of vitamin D, its role and also what happens during a deficiency. Results from studies carried out animals shower that there may in fact be a strong link between the incidence of type ii diabetes and vitamin D deficiency.
As these results were so encouraging, scientists are hoping that tests on humans will produce similar results and that by ensuring vitamin D levels are increased in the human body, some cases of diabetes may be preventable or the nature of the disease less affecting.
At the moment the tests carried out on human subjects are limited but do so far show that vitamin D deficiency is more common in those with type II diabetes than those with type I diabetes. More extensive studies must be carried out testing a wide range of variables before any treatments or interventions can be recommended.
What Is Type II Diabetes?
Type II diabetes is a term given to the type of diabetes that can be controlled often with the use of lifestyle amendment, occasionally necessitating the use of some drugs but is not solely dependent on insulin control.Type I diabetes means that the body produces no insulin at all whereas in type II there is still some degree of insulin production but it cannot regulate the blood sugars sufficiently.
Often by encouraging fitness and physical activity and by modifying the diet blood sugars and therefore insulin production, the body will be able to manage itself without the need for other interventions.Normally this disease is seen in those over the age of 40 but is now being more commonly seen in teenagers and even young children possibly due to the increase in the obesity rate and as a result of a poor diet.
Initial results from tests carried out so far have shown that there may be a link between type II diabetes and vitamin D deficiency. Experts agree that only from further experiments are we able to establish this possible link any further.
You might also like...