Vitamins and Your Heart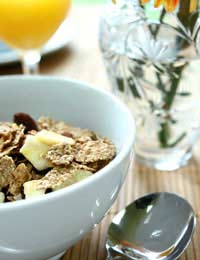 We all know that keeping strong and healthy means getting enough essential vitamins every day. But there's little more important to leading a long active and healthy life than having a healthy heart. So how to vitamins help us to protect this important organ? What should we be eating to help keep our hearts pumping healthily and strongly for years to come?
First Steps to a Healthy Heart
Of course, as many of us already know, one of the first things to think about regarding your diet and your heart is keeping your intake of saturated fats low. So let's assume you've already cut out as much harmful fat from your diet as is healthy. Which vitamins should you now be looking out for?
Heart Health and Vitamin E
Probably the most important vitamin for looking after your heart is vitamin E. So why is it so important? Vitamin E helps to control oxidisation and build-up of cholesterol in the arteries. Basically, oxidised cholesterol sticks more easily to the walls of your arteries than non-oxidised cholesterol. So vitamin E plays a significant role in keeping your arteries clear. If cholesterol build up in the arteries in sufficient quantities it can cause a blockage, which in turn can lead to heart disease and serious health problems – even life threatening conditions such as heart attack. As an antioxidant vitamin, vitamin E also helps to protect organs and cells against attack from damaging free radicals.
Vitamin C is Another Heart Helper
Vitamin C seems to crop up everywhere when it comes to good health. But this great all-rounder does so much more than just helping to keep colds at bay. As an antioxidant vitamin, vitamin C helps defend your body against many of the problems caused by high cholesterol and poor heart health. That's simply because, as an antioxidant, it destroys the free radicals that float around your body damaging organs and cells. But what's particularly interesting about vitamin C's role in maintaining a healthy heart, is that there's some evidence to suggest that vitamin C actually helps to boost the effectiveness of vitamin E in this important area. So if you want your vitamin E to continue successfully keeping your arteries healthy and clear, remember to eat up your fruit and veg and take in plenty of vitamin C too.
The B Vitamins and a Healthy Heart
But it's not just the antioxidant vitamins that can play a role in keeping our hearts healthy and strong. The B vitamins are important too. There is some evidence that taking sufficient amounts of folate, or folic acid, every day may help to reduce the risk of heart disease in some people. Folic acid, despite its unusual name, is actually one of the B vitamins. It's worth considering your intake of vitamin B6 and vitamin B12 too. That's because, though there is still scientific debate in this area, it seems that people with a low homocysteine level, which is linked to heart disease, also have low levels of vitamin B6 and vitamin B12 in their diets. Find your vitamin B6 in fish, chicken, wholegrain cereal, liver and eggs. Vitamin B12 is in fish, dairy products, meat and yeast extract. As vitamin B12 is not found in foods deriving from plants, very strict vegetarians or vegans sometimes suffer from vitamin B12 deficiency. If this sounds like you, try to develop a taste for yeast extract. Try it on toast, or add some to soups, stews and casseroles.
Just One Part to a Healthy Heart
Getting plenty of all the right vitamins plays an important part in keeping your heart fit, healthy and strong. But don't forget, there's more to it than that. Exercise, a low fat diet and drinking responsibly all play their part too. So think holistically and look after your heart on all fronts.
You might also like...