What are Superfruits?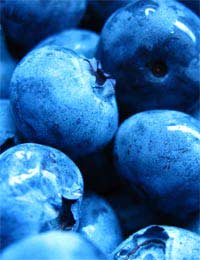 What Are Superfruits?
Fairly self-explanatory, the word 'superfruit' was a name given to a group of fruits that are considered to be especially good for health and well-being.
What Fruits Are Considered To Be Superfruits?
Most of the produce that are included in this group are from exotic places with unusual names some of which people haven't often heard of before.
Along with the more common fruits like papaya, mango and blueberries are other strange fruits like goji berries, camu camu berries, mangosteen and noni fruit. Most of these products do contain high levels of anti-oxidants and are packed full of vitamins and minerals and so are undoubtedly good for health, but a lot of the time these substances can be found in other fruits and vegetables as well.
How Can I Find Superfruits?
As there is now a high percentage of the general public becoming increasingly aware of their diet, it's effects on health and the high incidence of cancers the demand for such products is increasing also. This has led many of the leading supermarkets to offer these products to their consumers. Many of these fruits are now more affordable than they were even a few years ago but some are still very difficult to obtain.
It is possible to shop over the internet for such products but often the consumer may have to find a specialist retailer who is used to finding and ordering less common items for their customers.The most common way of finding a superfruit based product is to read the labels of many of the freshly squeezed fruit juices on the market. Often these products contain traces of or extracts from the fruits and have been blended with other more common fruits. They are also often seen in dietary supplements or in an extract form or in energy drinks and smoothies.
Is It Just A Good Marketing Term?
In some aspects it is true that this term makes for a good marketing campaign and those consumers may be being slightly exploited by this term.
Many dieticians and nutritional experts argue that all fruits are good for health and can therefore come under the umbrella of being a superfood or 'superfruit' and that the term does misguide people. They believe and can in fact usually prove that by selecting a variety of fruits to consume over a week, the same amount and variety of nutrients can be gained from the other fruits which tend to be produced more locally and are usually cheaper.Others argue however, that the types of fruits that are generally considered as part of this group contain many more complex substances, vitamins and minerals than other more common fruits so they hold an advantage over other forms of produce.
Superfruits are fruit produce that have been found to be high in nutritional content and are full of anti-oxidant properties that help maintain good health and keep some illnesses and diseases at bay. They are generally quite expensive but as more people turn to these products for their health benefits, the price should eventually come down for the general consumer.
You might also like...